Segway-Ninebot KickScooter E22 Comes to Asia-Pacific, with FlatFree Tires Providing Elevated Riding Experience

---
This spring, Segway-Ninebot released Ninebot KickScooter E22, one of its newest electric scooter models, but it was only available in Chinese market. Now with the ambition to up the ante of intelligent mobility market, the innovative tech company is bringing E22 to the other countries and regions in Asia-Pacific.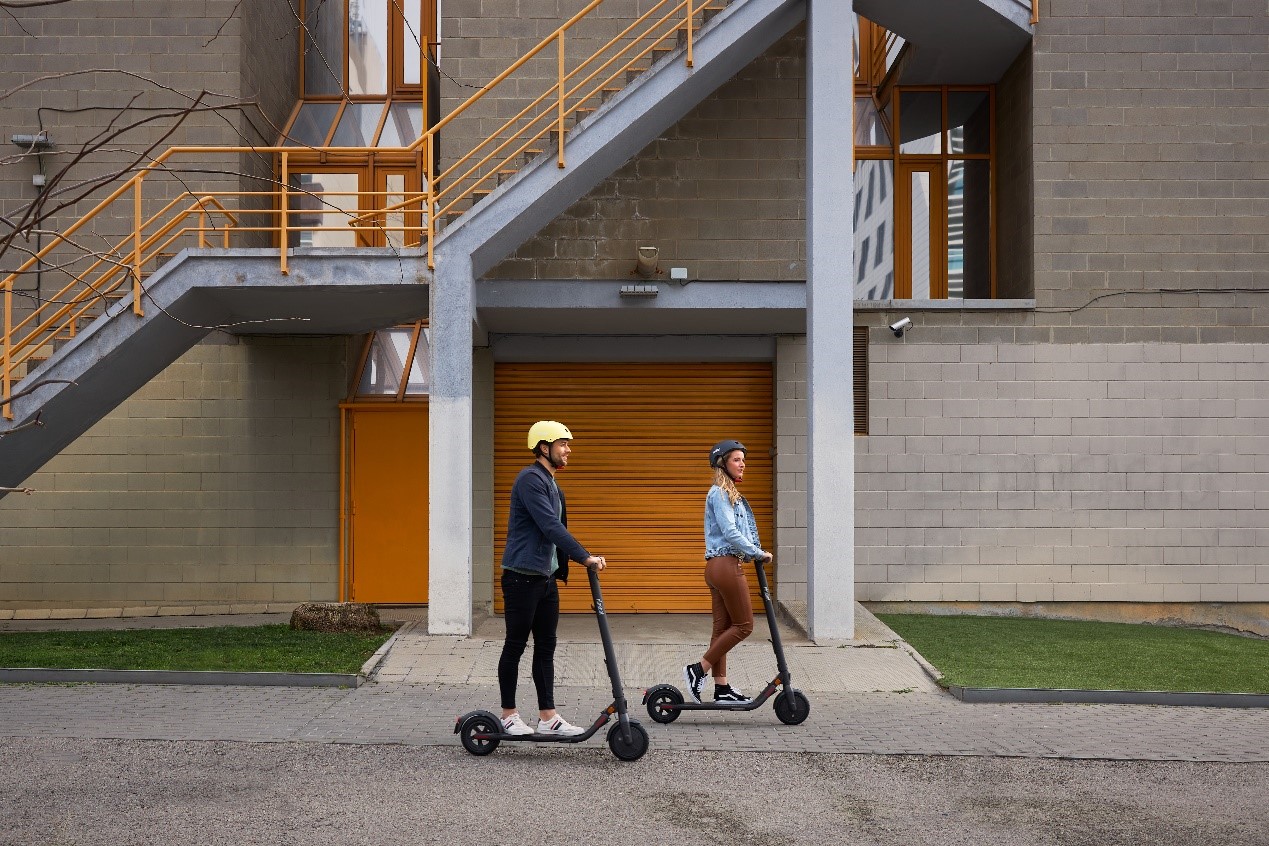 The KickScooter E22 adopts Segway-Ninebot's signature design concept, stylish yet simple with a powder coating process, delivering outstanding texture to the vehicle. It provides several exceptional upgrades including FlatFree Tires, enhanced frame and power, and brings out an upgraded experience in comfort and safety.
FlatFree Tires
Developed and tuned for 3 years, the 9-inch FlatFree Tires can make for a highly elevated driving experience with the combination of comfort and shock absorption features of pneumatic tires with the puncture-proof element of solid tires.
Unlike common solid tires, it fills the inner tube with a new PU foaming material. Such design solves the problem of possible tire leakage with pneumatic tires, while retaining the comfort of the ride, and the practicality of little maintenance needed.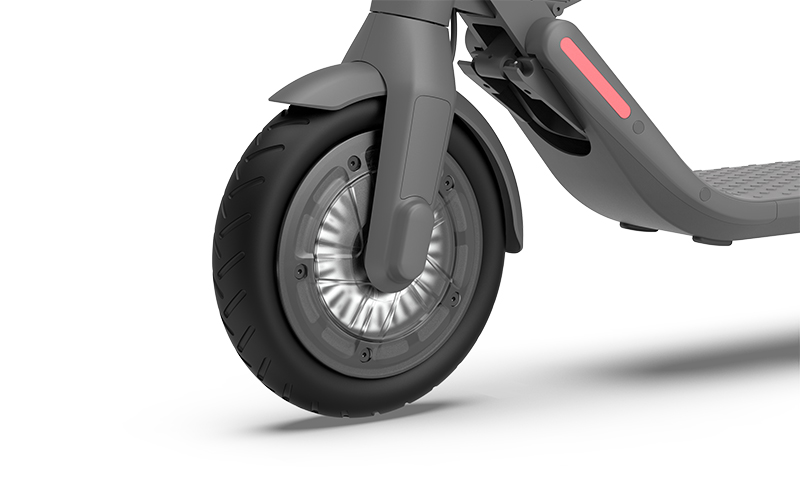 Frame Upgrade
The Ninebot KickScooter E22's frame is made with Aviation Grade 6 series aluminum complete with 10k kilometers of riding test, tripling the requirements of the standard test. Featuring an anti-loose thread design, the Ninebot KickScooter E22 brings durability to the next level and ensures sufficient day-to-day capability without sacrificing performance.
Power Upgrade
Integrated with a brushless direct current motor, the Ninebot KickScooter E22 strives to reach new heights of uncompromised performance. With a peak power of 700 W, max speed at 20km/h, and gradability of 15%, it delivers greater riding dynamic provided by faster acceleration with stronger climbing capabilities.
Other Features and Specs
Ninebot KickScooter E22 folds in just one step, and can easily fit in the back of your car. This device is also easy to carry, with a net weight of only 13.5KG, allowing you to single-handedly carry it into subways or elevators, unlocking unlimited possibilities.
There are 3 riding modes provided to adapt to different road conditions and scenarios. Riders can switch between cruise mode for longer battery life, normal mode that delivers an enhanced experience, or activate the faster and furious sport mode, simply with a double tap on the dashboard.
The KickScooter E22 also comes with an external battery pack, which can take you even farther with a max range of 27 miles, and a speed of 15.5 mph.
About Segway-Ninebot
Segway-Ninebot is a global enterprise in the fields of intelligent short-distance transportation and service robots. In 1999, Segway was established in Bedford, NH, the US, which is the world leader in commercial-grade, electric, self-balancing personal transportation. Ninebot is an intelligent short-distance transportation equipment operator integrating R&D, production, sales, and service, established in Beijing, 2012.
As Segway and Ninebot completed their strategic combination in 2015, Segway-Ninebot came into being. Today, the company's businesses are all around the world and have subsidiaries in Beijing, Seattle, Bedford, Amsterdam, Seoul, Singapore, Munich, Changzhou, and Tianjin, selling products in more than 80 countries and regions. With world-renowned intellectual property, Segway-Ninebot will create more products that will lead the users and the entire industry into the future.
For more information, please visit http://ap-en.segway.com