Ninebot KickScooter ES1L Review: Stunning Entry-level Scooter

科技氪 Kejike
An influential digital product blogger
---
Ninebot KickScooter ES1L Review:
Stunning Entry-level Scooter
Kickscooter, a useful tool for short-distance transportation, looks stunning and is foldable, easy and safe to ride. Ninebot is a unicorn company among intelligent transportation enterprises and dominates the electric balance scooter and kickscooter markets. This time, I have a try of the latest entry-level kickscooter ES1L. Compared with previous models, this kickscooter is ideal for the beginners and doesn't connect to intelligent APP. Let's check it out.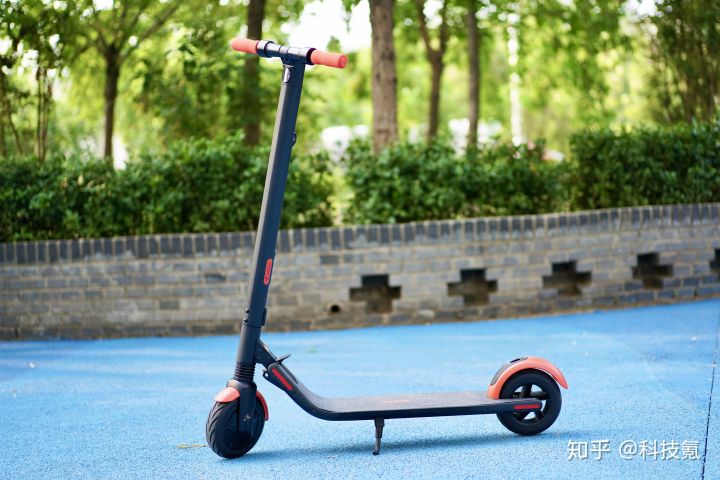 The product is firmly packed and delivered intact in original package. It's easy to assemble the kickscooter. You just need to mount grips on the body with a non-slip screw.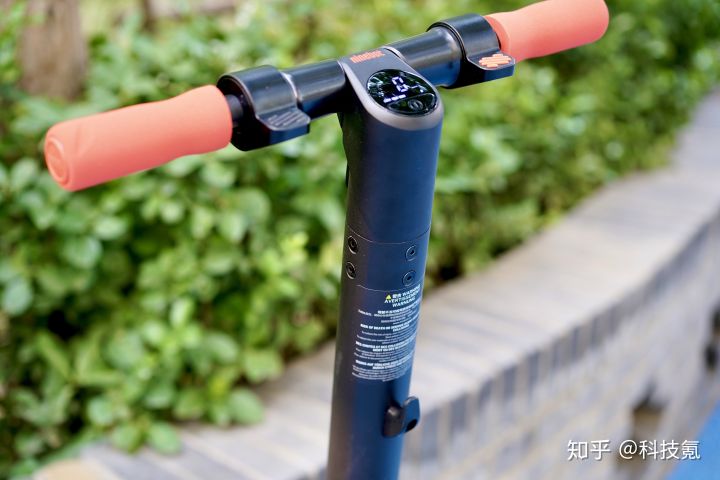 It can be seen in the photos that Ninebot Kickscooter ES1L adopts a contrast design of black and orange parts, showing steadiness yet vitality. Orange grips and splasher make this kickscooter more dynamic than former black models.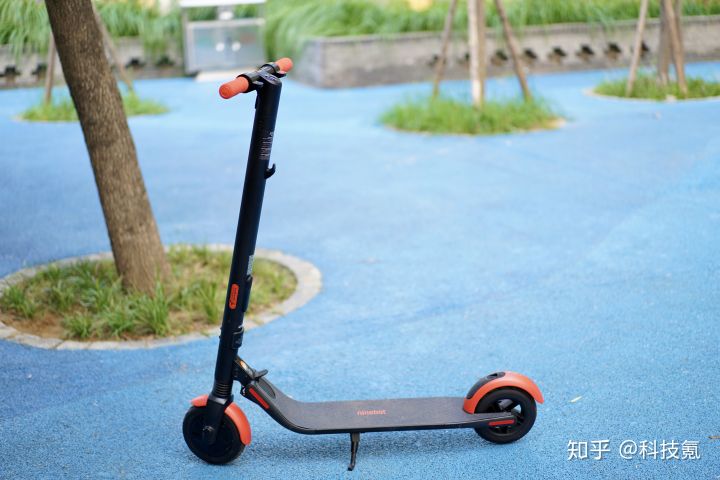 With an open-wire-free design and a body made of aviation-grade series 6 aluminum alloy, it can bear a weight of 100kg in the driving and 500kg in static state. You can ride it or use it to carry loads. Foldable design and body made of aviation grade aluminum alloy ensure great bearing capacity and largely reduce its weight to 11kg. ES1L can be picked up by boys with single arm and is also not cumbersome for girls.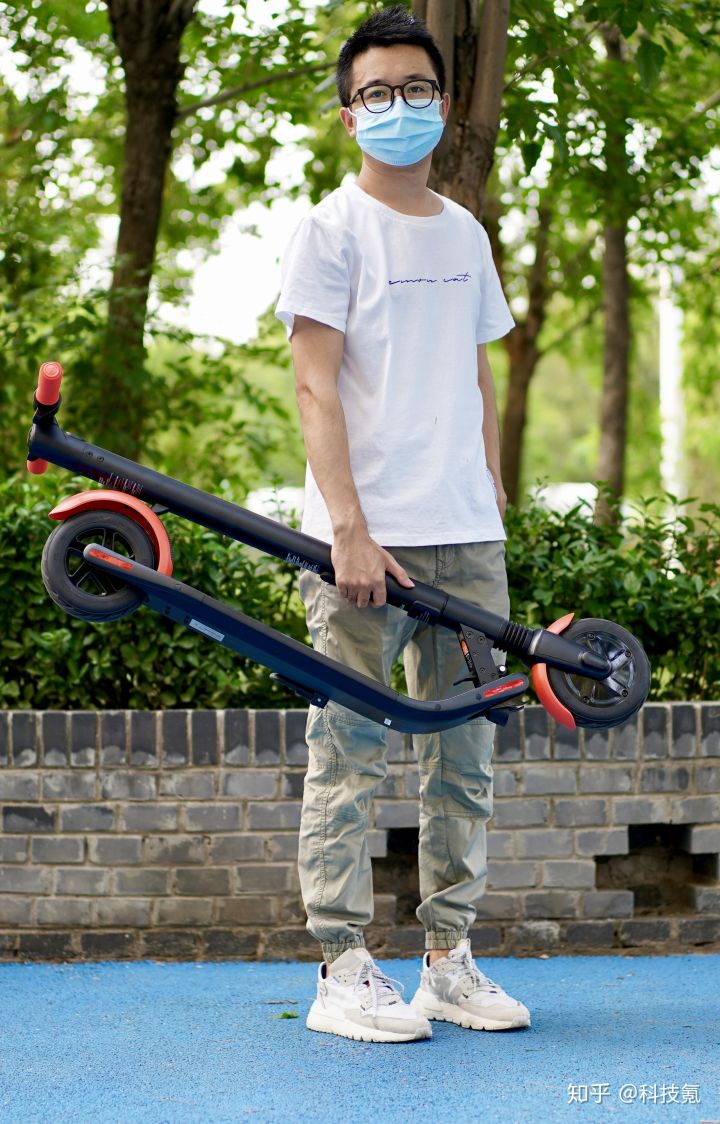 With a foldable structure, this kickscooter can be unfolded by directly lifting the main buckle, folded by stepping on the pedal, and finally put into the trunk.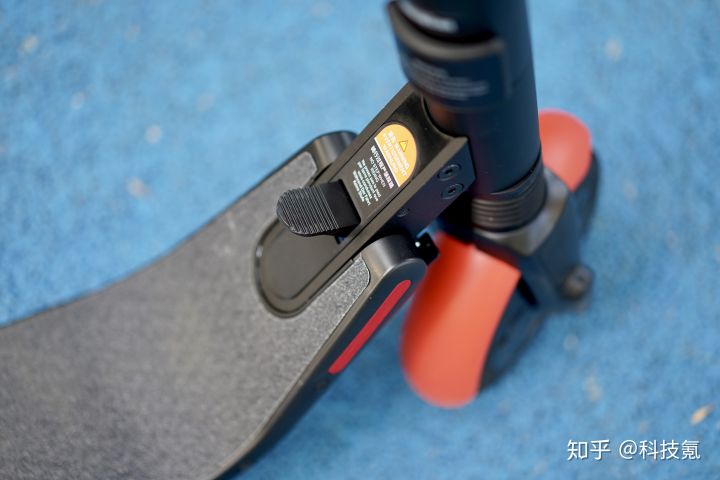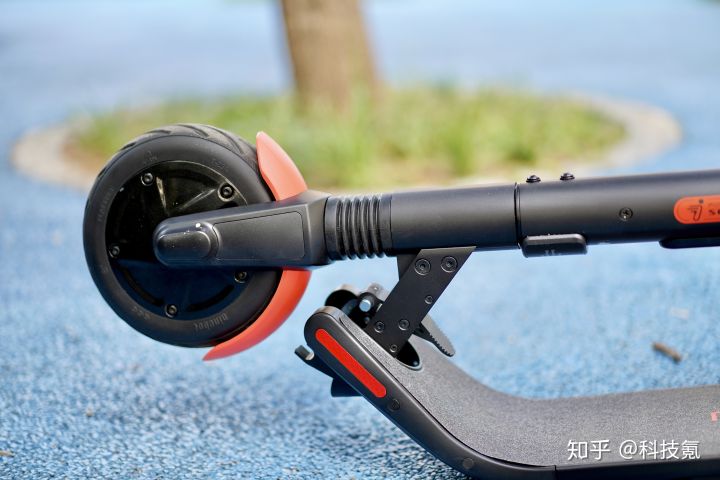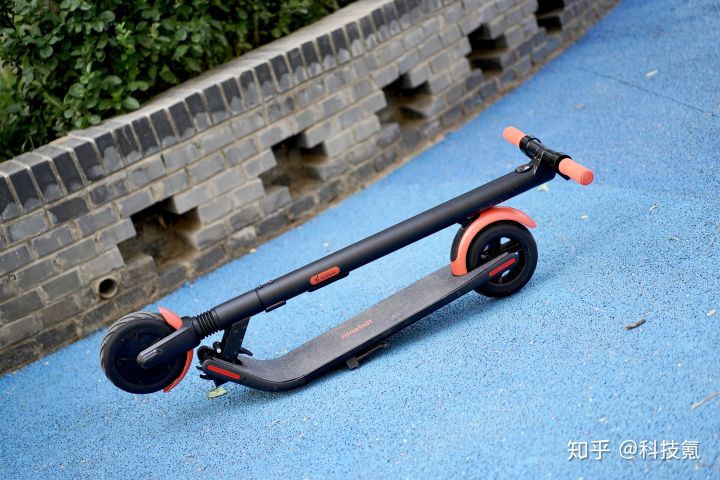 On the top of the pole is a simple and stylish LED digital dashboard exclusive to Ninebot ES Kickscooter Family. Press the switch, and the dashboard lights on and clearly displays information including real-time speed, remaining battery and mode. As designed for beginners, Ninebot Kickscooter ES1L doesn't connect to intelligent APP and all the information can be learned from the digital dashboard.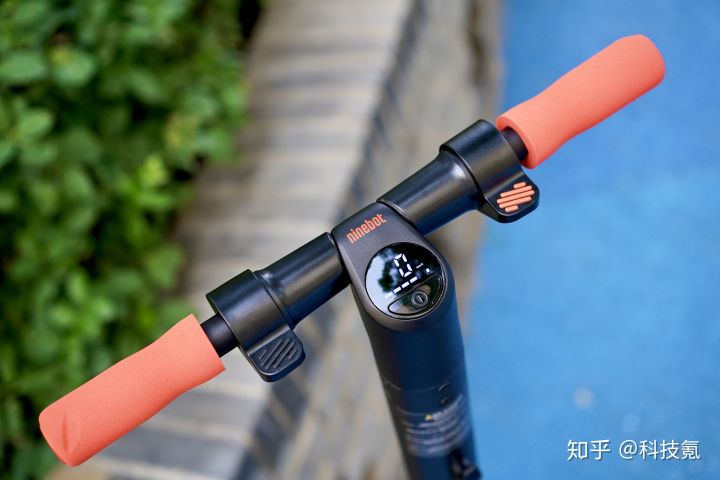 Ninebot Kickscooter ES1L has 3 power modes: speed limit mode, with a maximum speed of 15km/h; standard mode, with a speed of 20km/h; sport mode, with a speed of 20km/h. It starts up faster, has stronger power, and runs steadily when climbing a slope. Double-click to switch among three power modes after start-up.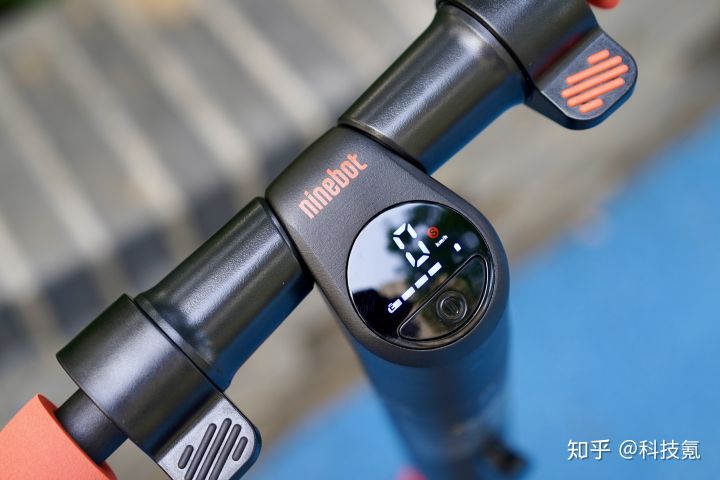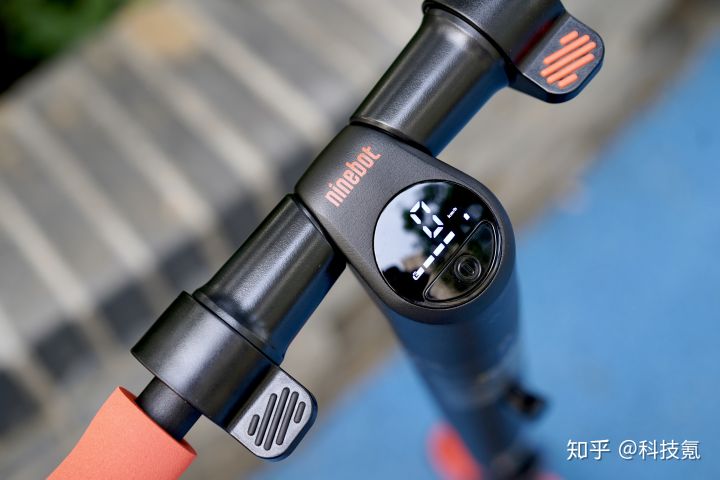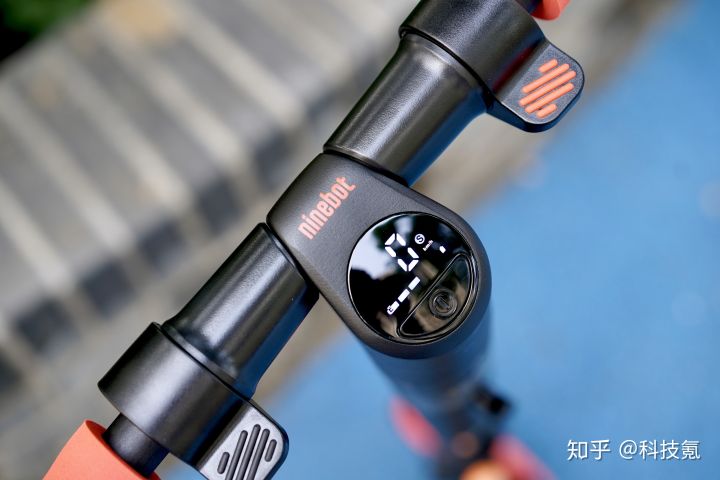 At the right side is the accelerator button; press it to speed up; at the left side is the electronic brake to better protect user's safety in conjunction with splasher footbrake.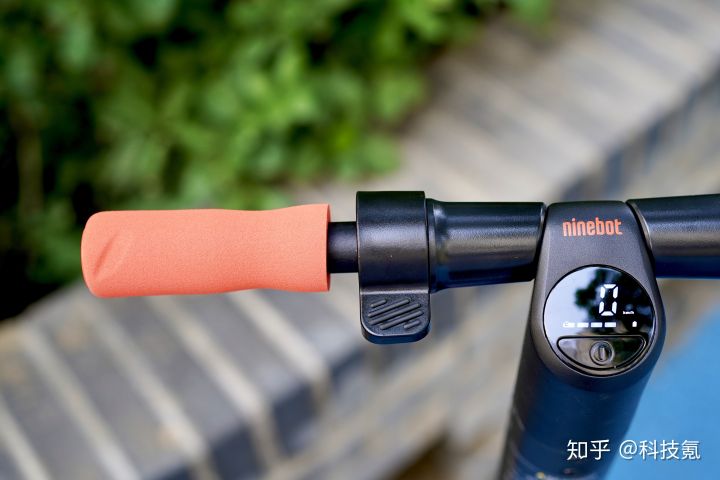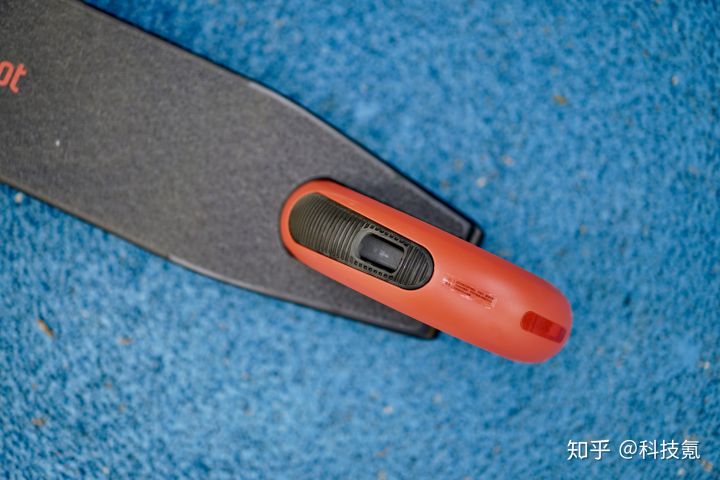 Sometimes the headlight of electromobile is much more dazzling than that of automobile. The direct exposure of eyes to white light is a great danger. ES1L uses a 2.5W high-brightness front LED light with an illumination range of 13.5m to help you clearly see the way ahead in a dim environment or at night. As the beams are concentrated on the road surface, this light has a similar effect of the dipped headlights of automobile. It can guarantee your safety when encountering oncoming cars by illuminating the way ahead without dazzling the people and cars in opposing direction.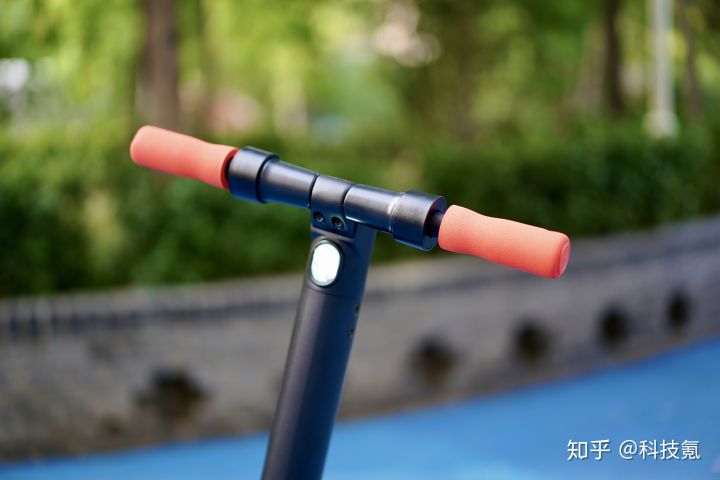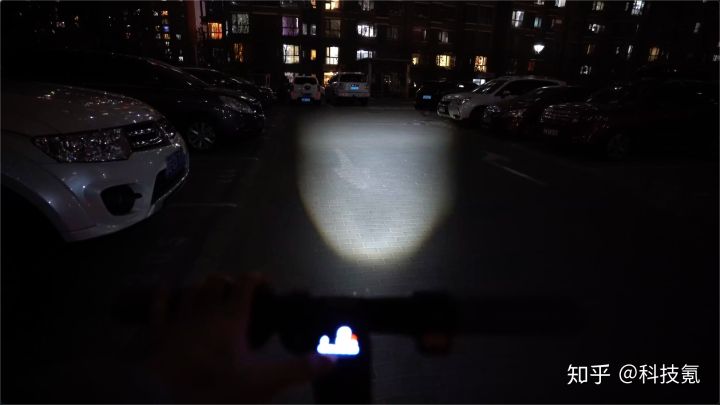 The standing platform is coated with abrasive paper, multiplying friction between feet and platform. You'll stand more firmly and drive more safely on such platform. A metal side support is beneath the platform for you to park the kickscooter anywhere you want.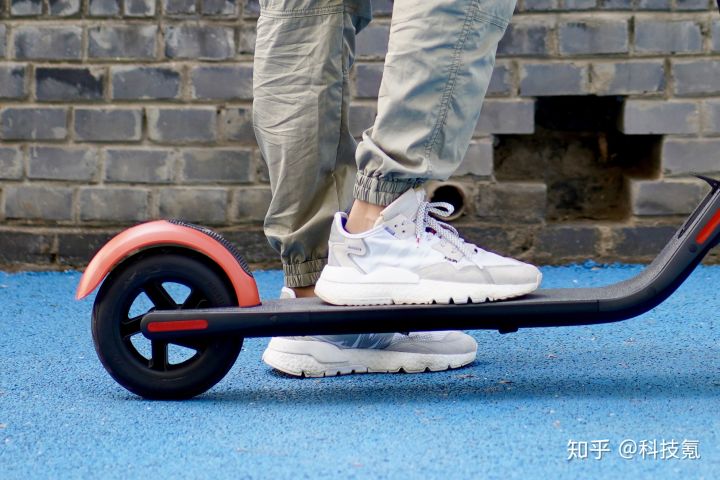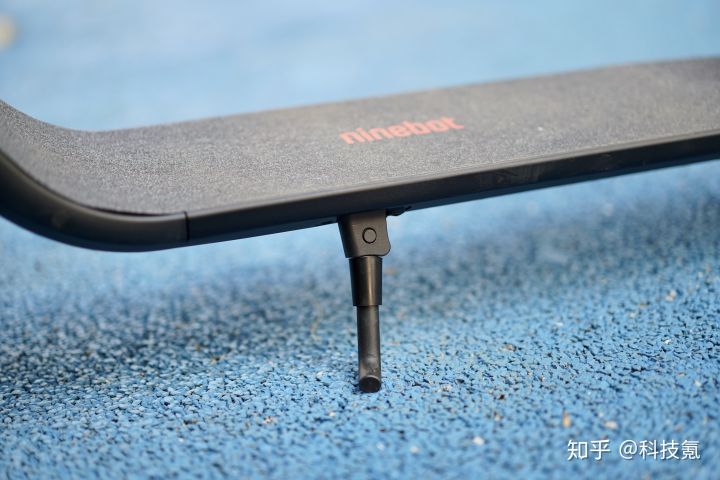 ES1L uses 8" flat-free tires with interior support and hollow design, which took two-year of development by Ninebot. This tire is sturdy as solid tire and comfortable as pneumatic tire. With these tires, you can cross speed bumps and gravel roads easily. Flat-free, maintenance-free and shock-absorbent, these tires can give you a better ride. You can do whatever you like with the tire that has interior support and a hollow design for it won't be punctured or cut like a pneumatic tire.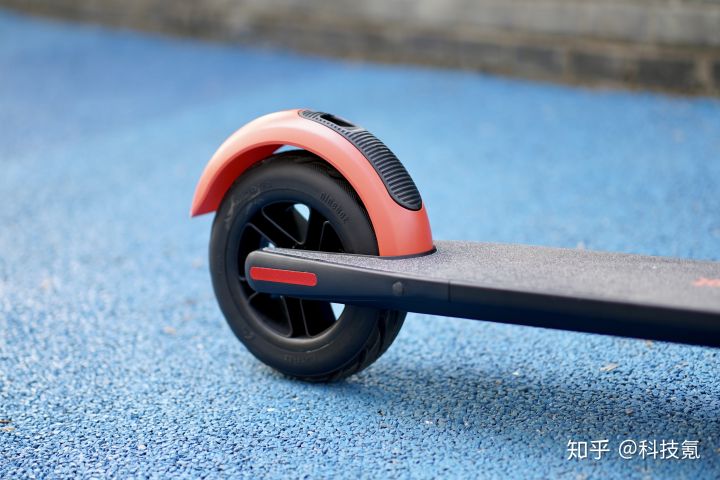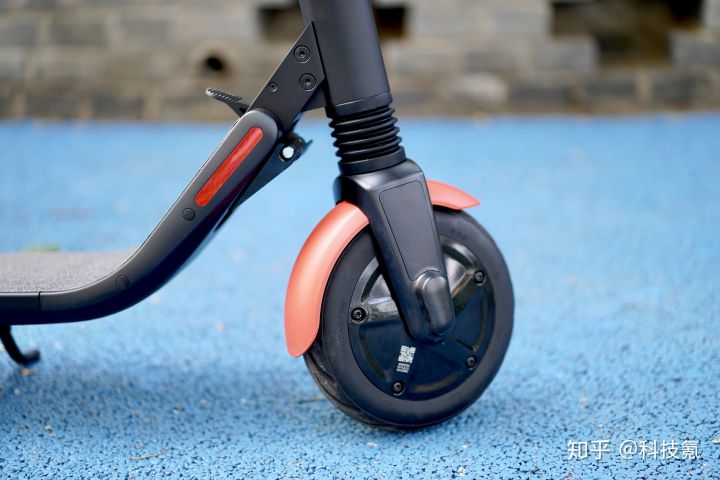 Ninebot Kickscooter ES1L uses a customized 250W high-performance sensorless motor, with instantaneous power up to 500W. It combines powerful peak performance and long service life. High-performance motor increases ES1L's maximum speed to 20km/h and gives it a 10% slope climbing capacity. This motor can work continuously for 3,000 hours. We can hit the road after learning this. Start the kickscooter by pushing off the ground, press the accelerator and you can enjoy the fast riding pleasure of ES1L.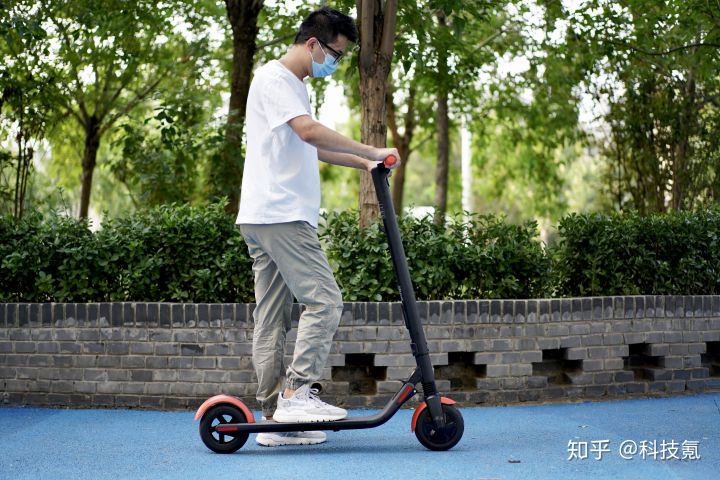 Beginners can start with the speed limit mode, in which the acceleration is gradual and speed is controlled below 15km/h. After picking up the speed limit mode, you can try standard and sport modes. In sport mode, you can feel the strong power of motor and accelerate faster. You should be careful when driving at maximum speed of 20km/h.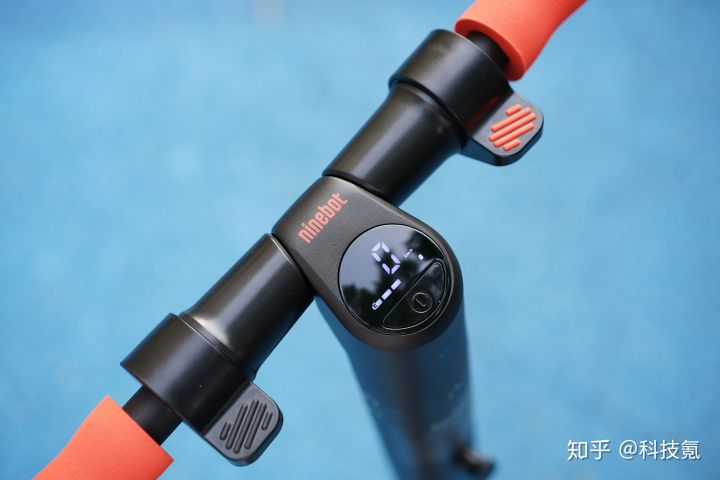 Common 8" tires have little shock-absorbing effect on a bumpy road. To mitigate jolting feeling, Ninebot Kickscooter ES1L uses a front shock-absorbing spring and you can easily cross the speed bumps and slopes in the neighborhood.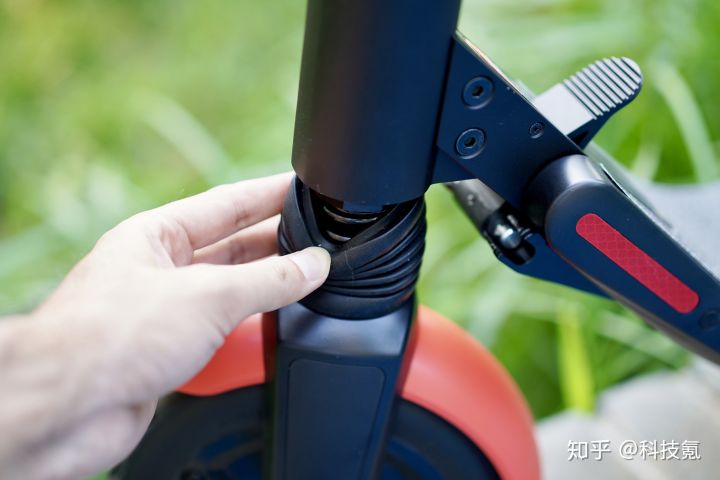 Ninebot's customized lithium battery pack of ES1L is embedded beneath the grips and adopts new encapsulating process. It is highly shock-absorbing, flame-retardant and IPX6 water-proof. Safer battery, safer ride. Maximum range of 20km covers places you often go.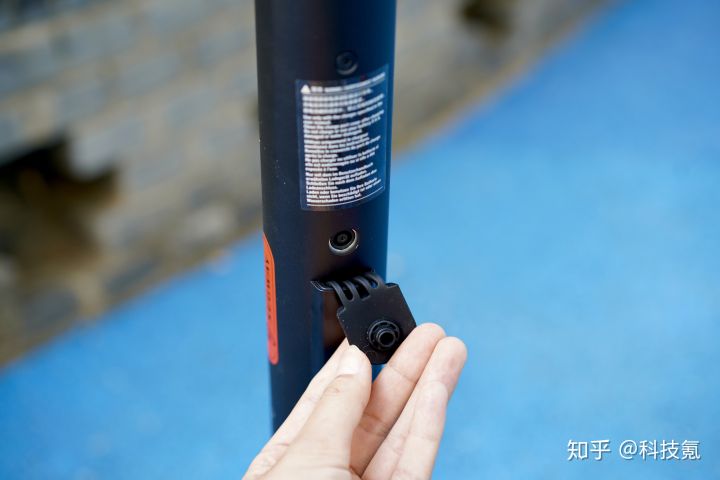 With safety management experience of more than 300 million lithium batteries, Ninebot's Battery Management System (BMS) protects ES1L from short circuit, over charge, over discharge and overheat to fully guarantee battery safety and extend its service life.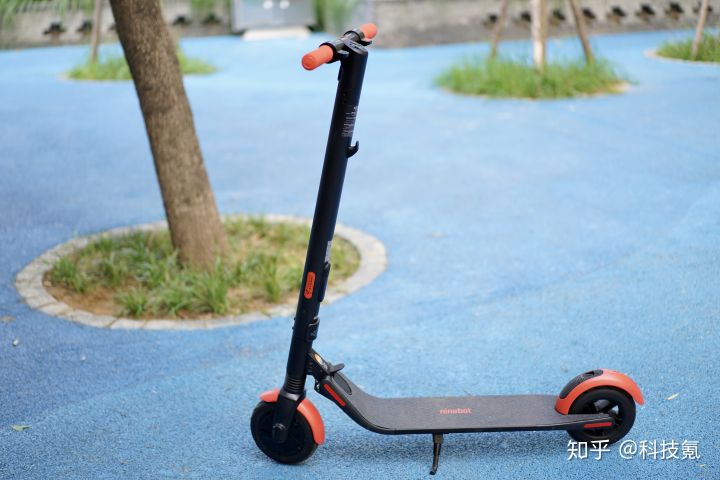 According to the review, Ninebot is an experienced kickscooter producer, and Ninebot Kickscooter ES1L, being outstanding in material, performance and safety, can give you a pleasant driving experience. This entry-level kickscooter is not controlled via an APP, so it's ideal for fans of mechanical tools rather than heavy users of smart phones.
---
*All rights reserved