Ninebot is Overtaking! 199+ 5G Smart Retail Stores Are Opened in China

---
On April 25, 199+ 5G smart retail stores of Ninebot went into operation in over 100 cities throughout China, which marked the official entry of Ninebot in offline market with expanded market shares. 5G smart retail stores integrate functions of product demonstration, customer experience, sales consultation and aftersales maintenance while providing a physical location for the get-togethers of Ninebot fans. Moreover, Ninebot's OTO sales mode builds the smart store system with the online sales system, product experience in store terminals and real-time presale product consultation service.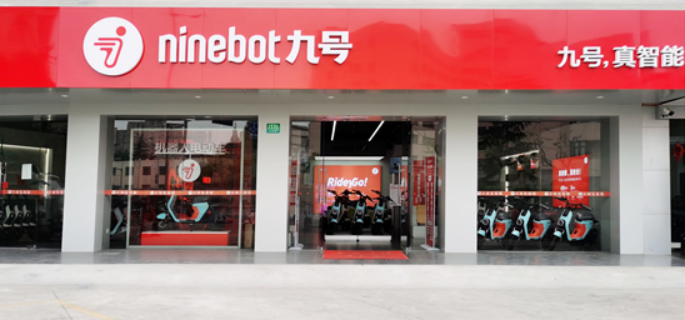 In last December, Ninebot launched Ninebot eMoped C and Ninebot eScooter E products. This is the first time for Ninebot to release electric vehicles, with a mark of entering this field. Different from conventional electric vehicles, which cannot be changed after leaving the factory, intellectualized Ninebot eScooter could define the hardware by software like Tesla. According to the actual driving habits and road conditions, Ninebot eScooter could self-study and self-adapt and upgrade via OTA to provide new functions, sales points and playing methods.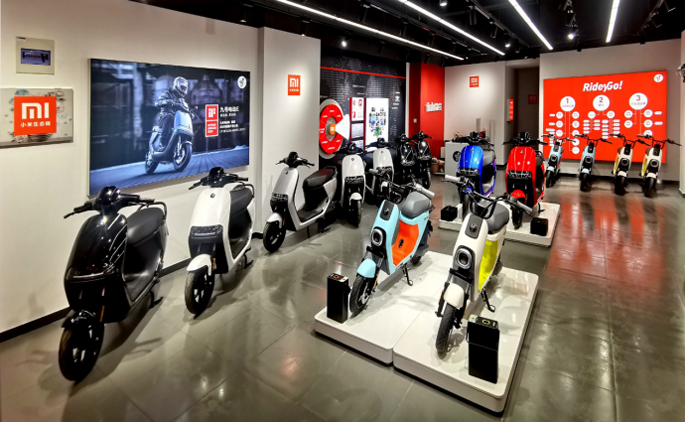 Diversified Customer Demands Met by Integrated Sales, Experience and Aftersales
Different from the traditional fair-type stores of electric vehicles, a 5G smart retail stores have divisions of product demonstration area, product experience area, part demonstration area and aftersales maintenance area. Customers could experience test driving and ridings here, and services such as product introduction, offline part and bike purchase, aftersales service, road rescue, emergent maintenance and fan parties are provided. Totally different from disorderly, messy and low-quality stereotype of two-wheeled electric vehicle stores, Ninebot's offline stores are opened at the core districts in cities to represent their high quality, taste and position. Whether at Expo district in Shanghai, or at Huaqiang North Commercial Area in Shenzhen, Ninebot's offline stores could be found.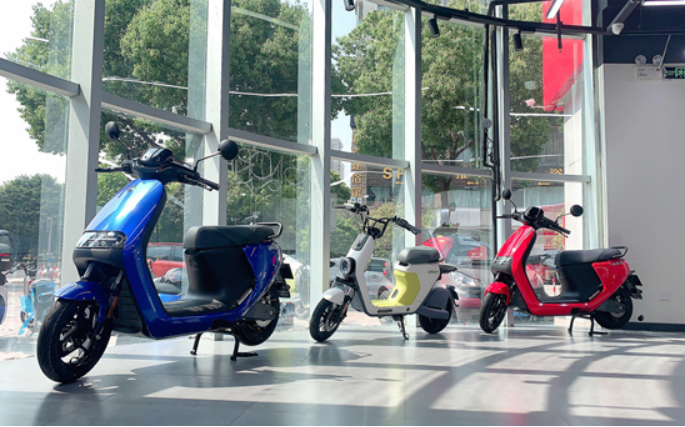 Ninebot has its own criteria of store design and requirements. Firstly, a store should be highly intelligent, with the demonstration of both smart electric vehicles and other intelligent short-distance transportation tools such as balance bike and scooter. Secondly, a store should be of good taste to the five requirements of color, flavor, taste, contact and thought. Thirdly, a store should attract a high flow, so the customers flow and community maturity within five to ten kilometers around the store, as well as the possibility that the store is at the dominant retail area of a street full of electric bike stores would be taken into consideration when the location is selected. Attraction and guiding of higher, medium and lower levels of flow would also guarantee the visitors flow of a store. Fourthly, a store should provide a high experience degree. Ninebot pays so much attention to every part of the customer experience that it can provide a diversified, hi-tech and trendy life style to customers during their interaction with products in a store. Fifthly, a store needs to keep a high participation. With Ninebot fan club, honorable Ninebot team and V9 team established in different cities, Ninebot can have a deeper understanding of customer demands and invite them to participate in product improvement and even the R&D process.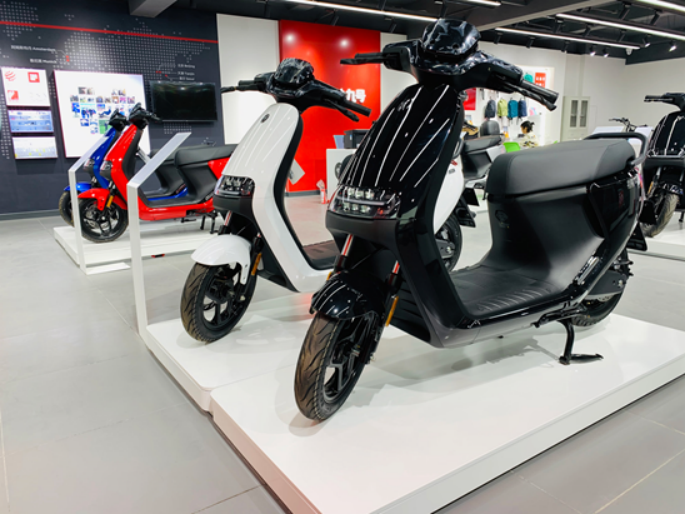 Ninebot attaches great importance to aftersales service. One-click repair order could meet customer demands all the time. Service staff within every 5G smart retail store will accept strict standardized service training. Every store has a 50-square-meter maintenance room with three full-time maintenance personnel and the number of maintenance personnel will be adjusted according to the store size.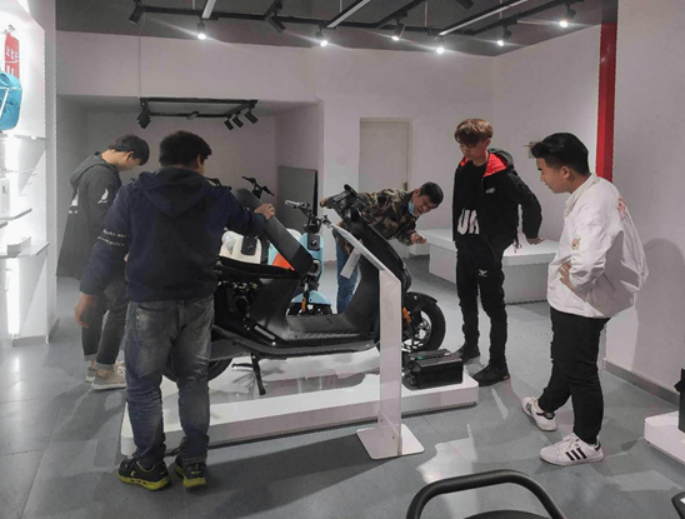 It should be mentioned that at the end of a Ninebot service list, customers could rate the service experience, attitude and effect, which will directly determine the service fee a store could get, with the five-star rating equal to a higher settling coefficient and one-star no fee. Such a standardized procedure is similar to the considerate service provided by Haidilao stores and emphasizes Ninebot's endeavor via intelligent methods to provide more customers with better service through positive incentives.

Online and Offline Combination Breaks Space Limitation
Through Ninebot 5G smart retail stores, which play a leading role in the industry, more purchasing options are provided to customers who could know better about products and choose types on mini programs and have face-to-face consultations as well as test driving and riding in the stores before the final purchasing decision. A customer could choose to pick up an available bike in a store, or they could also purchase online via scanning QR codes with home delivery. If not satisfied with color collocation and other configurations of the demonstrated products in a store, the customer is also able to log on to Ninebot official website and make customized products.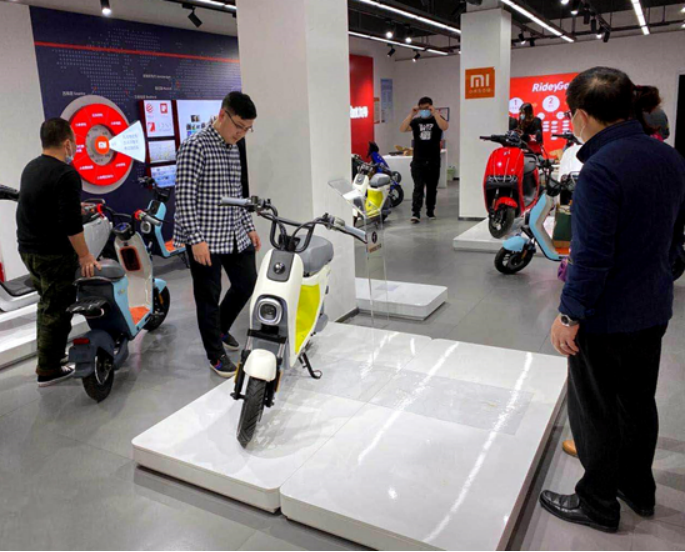 Meanwhile, different from the sales in online stores of JD, TMall and other e-commercial platforms combined with offline sales, Ninebot attracts flows and injects more vigor to offline stores through online platforms, thus to innovate the online-offline integrated development mode. For example, in addition to the dealer direct-sale stores, the mini program of "Ninebot Intelligent E-Bikes" in WeChat enables customers to look for the nearest stores which get access to customer information. As for the operative management and control, Ninebot keeps close cooperation with dealers to attract offline consumption through online promotion.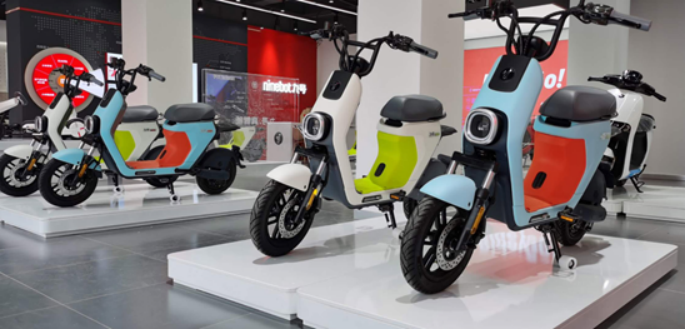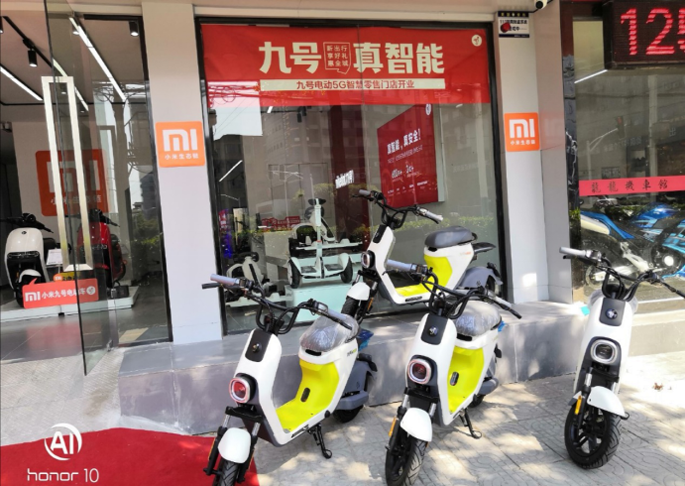 Ninebot breaks the space limitation and the blurs the online-offline boundary, which provides customers more flexibility. Therefore, brands, instead of limiting to a specific online or offline situation, could integrate different situations and bring customers complete product experience. Therefore, all online platforms and 199+ offline 5G smart retail stores help Ninebot practically attract customers into situations, and integrated online-offline consumptive situations are constructed with its capability built in smart retail situations.
All Ninebot Intelligent Products Build an Extremely Good Reputation in Offline Experience
Undoubtedly, Ninebot eMoped C and Ninebot eScooter E products win the praise of customers as the absolute leading role in 5G smart retail stores. Some customers say that they never expected the amazing technologies in electric bikes. For example, with Ninebot's RideyGo! intelligent system, the bike would be automatically unlocked via Ninebot Airlock inductive unlocking technology as long as the user approaches the bike with his own mobile phone. The bike will be immediately locked one second after parked, which means the true instant start-up and stop.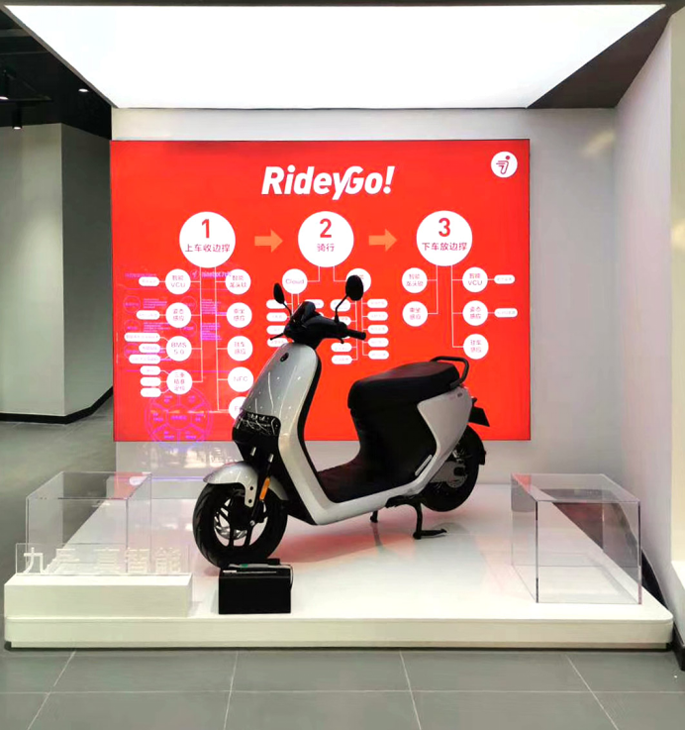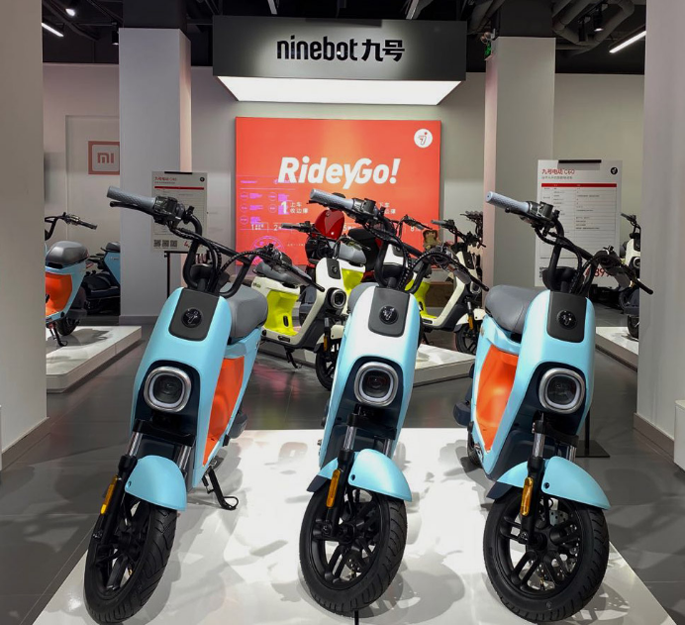 Ninebot's threefold security protection with GPS, Beidou and base station also greatly impresses customers, who will no longer be afraid of bike loss. Any abnormal motion or dumping will be immediately perceived by AHRS attitude sensing system with notification of the owner. Preferring to everything new? No problem! Ninebot's OTA wireless upgrade keeps updating functions and guaranteeing owners with the exclusive prestige of new vehicle experience.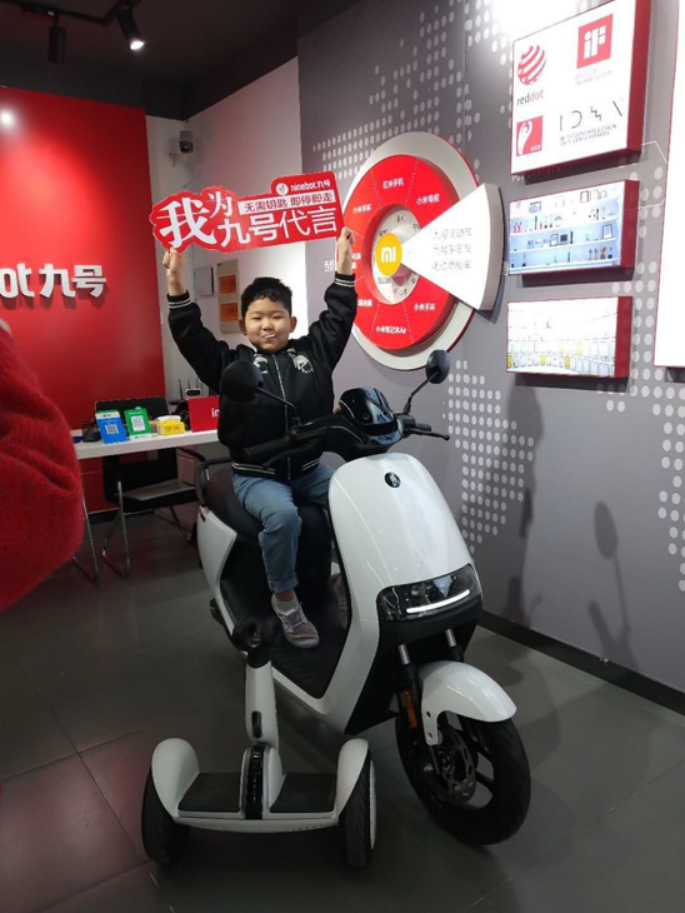 All the currently most intelligent products are collected in Ninebot 5G smart retail stores. Besides the intelligent Ninebot eMoped C and Ninebot eScooter E products with a good appearance, all Ninebot products enriches debuted have enriched the product configuration, which brings a huge surprise to customers across China.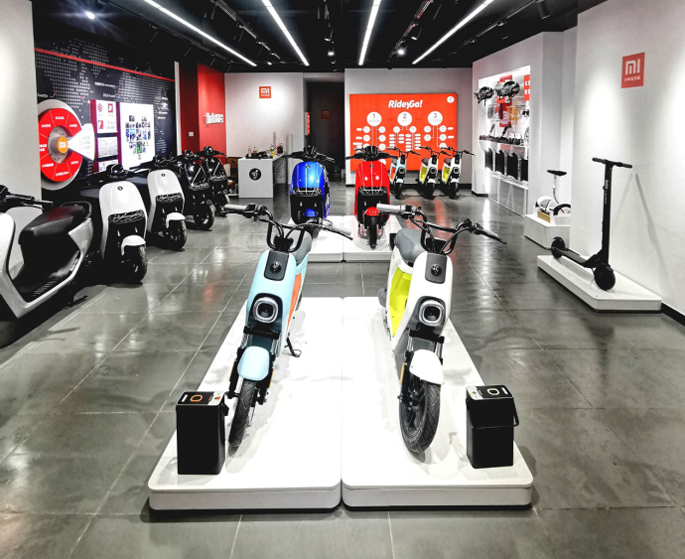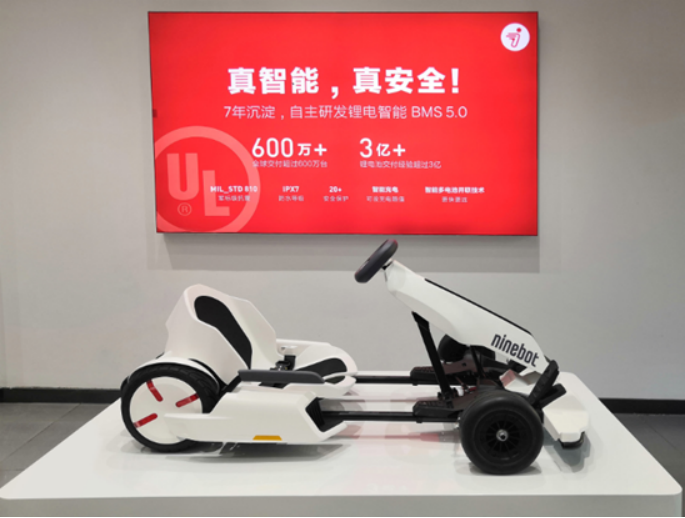 Here customers could experience and purchase the star-style Ninebot kart, trendy and cool Ninebot Segway appearing in the Spring Festival gala, as well as Ninebot scooter and Ninebot One. Both adults and children could enjoy the fun brought by science and technology.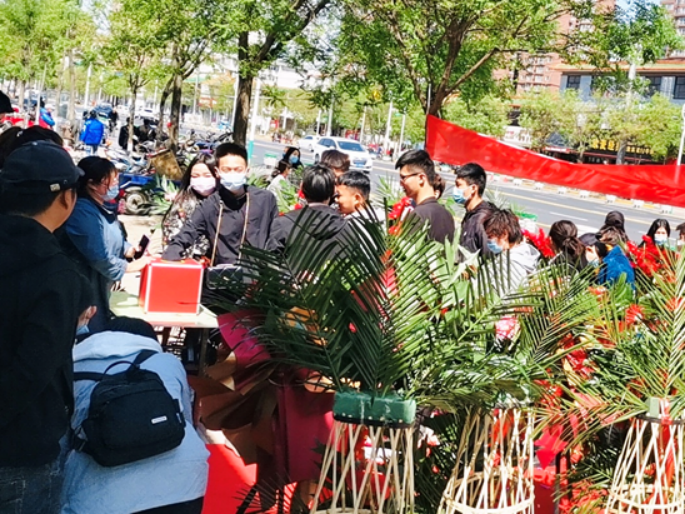 Until now, 199+ Ninebot stores have been simultaneously opened in over 100 cities. The huge amount of offline investment shows Ninebot's firm confidence in the offline market. But Nonebot never stops exploration. It is reported that in this year, Ninebot will gradually finish its comprehensive layout in first-tier and second-tier cities nationwide. Let's wait for the spread of Ninebot throughout the whole country.